April is Financial Literacy Month across the country, during which banks and community partners redouble efforts to assist consumers in becoming more financially savvy by drawing attention to ongoing programs and available products toward that end. This year, our communities need our help more than ever as they emerge from the COVID-19 pandemic.
Here in Colorado, bankers and their institutions take that work extremely personally, giving their time and treasure to help educate their customers and communities and help them achieve their financial goals. That happens through a number of efforts, both inside and out of the bank, and I want to make sure bankers are well versed with information on some valuable efforts and programs to share.
Much of the content offered during virtual MoneySmart Week 2021 (MSW) — beginning April 10 — will focus on supporting the needs of low-to-moderate income communities, those hit worst by the pandemic and its related job loss. If you're not familiar, MSW is a national public education program coordinated by the Federal Reserve Bank of Chicago and delivered by a network of supporters — including many here in Colorado. You can learn more at moneysmartweek.org.
You may recall earlier this year that our national counterpart, the American Bankers Association, announced it was making a concerted effort to grow the number of banks participating in the Bank On program to increase the number of safely banked households in the country.
Many of our institutions have long been partners of Colorado-based Bank On efforts in Denver and, more recently, in Boulder County. But for those who don't know about the program — it's a movement driven by more than 90 coalitions to connect people with safe and affordable bank accounts and credit-building opportunities.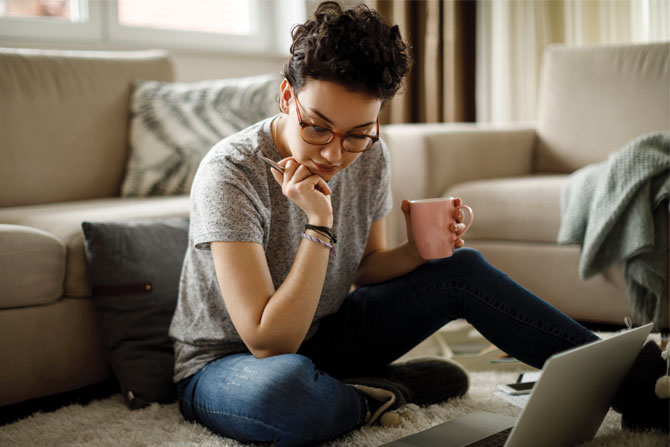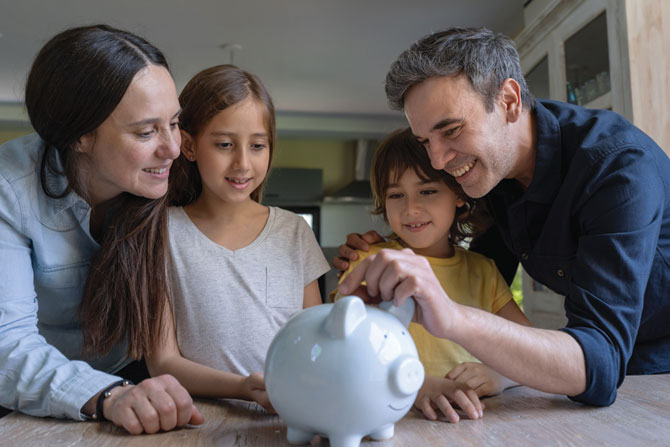 The coalitions help match consumers with financial institutions in their community that offer "certified" accounts: low-cost, basic accounts that meet the Bank On initiative's National Account Standards, including low or no fees, no overdraft charges, online bill pay and other basic attributes. To date, approximately 24,000 financial institution branch locations in the U.S. offer a Bank On-certified account.
By doing so, participating banks offer to demonstrate a commitment to financial inclusion while also adding new customers in the process. To learn more or get involved, go to bankondenver.com and bankonbouldercounty.com. It's important to note that while those programs are Denver- and Boulder-based, you don't have to be. Go to: joinbankon.org/certify.
Colorado's Jump$tart coalition is another localized national effort in which banks participate, working to improve the financial capability of prekindergarten through college-age youth by providing young people with tools to succeed with money, including budgeting, earning, spending, saving, investing and credit. That happens via support of educator professional development, cooperation among coalition members and support of personal financial literacy education initiatives. You can learn more and get involved at colorado-jumpstart.org.
While the Colorado Bankers Association serves on boards and steering committees for Bank On and Jump$tart, input from banks and individual bankers cannot be supplanted. These efforts need you.
Last but not least, CBA has led the charge to promote financial education in the community and in the classroom for decades. This year, our successful advocate has spearheaded additional legislation supported by other advocacy groups to increase financial literacy standards in secondary classrooms across the state. If passed, it will institute required education around student loans, credit cards, mortgage lending and saving for retirement for districts that already provide financial literacy content to students. As of press time, the bill has passed through its first committees unanimously and appears well on its way to becoming law.
Our communities must be made of the resources available to them and their banks' and bankers' efforts on their behalf. While the 30 days of April are when we narrow our focus on financial literacy, we know that work takes place year-round. If you're not already, I encourage you to get involved as early and as often as you can. Our communities look to us bankers to guide them on their journey of personal financial security and success. Let's make sure we're ready for them
Nathan serves as Regional Vice President, responsible for leading teams that work with businesses in eastern Colorado and western Nebraska. His primary role is to fulfill client needs quickly and efficiently. He focuses on building relationships that last. In his experience, this is the best way to understand customer needs and to proactively help them meet their financial and life goals.