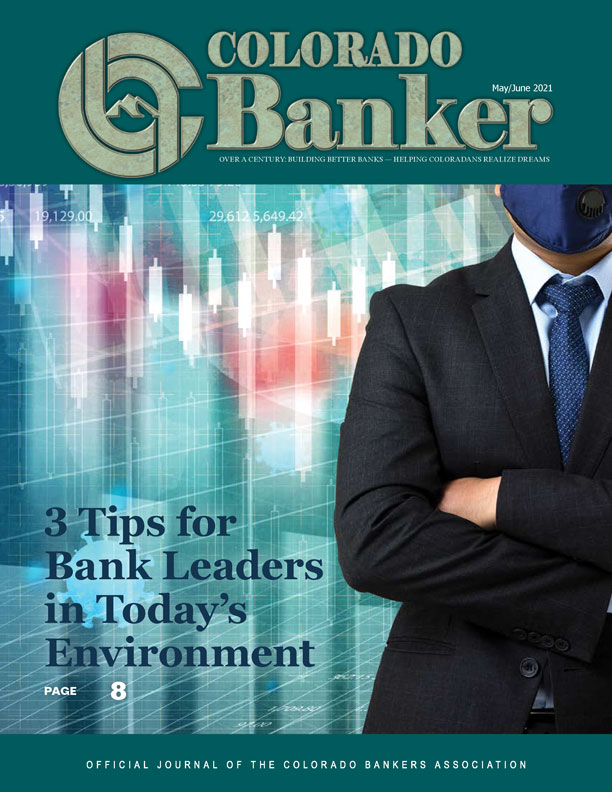 Pub. 11 2021-2022 Issue 1
By By Steve Kinner, Senior Managing Director, IntraFi Network
By Colorado Bankers Association
If your bank or your customer's business is in a high-ozone area and employs 100 people or more, you soon might have to find a new way to get to work, other than commuting alone in your car.
By Steve Schick, Partner, and Bryan Johnson, Principal, Plante Moran
By Jim Perry, Unitas Financial Services
By Creighton C. Bildstein, Principal, PlattPointe Capital, LLC
Inside you will find additional information such as upcoming webinars, conferences, previous events, anniversaries, and more. Take a look through the flip book to see all the extras. You can also download a PDF and save it to read later.