In what some dubbed a "tone-deaf blunder," Fannie Mae and Freddie Mac in August announced a 50 bp price increase, aimed to be effective Sept. 1, 2020.

The move flew in the face of the Trump Administration's executive actions urging federal agencies to take all measures within their authority to support struggling homeowners amid the COVID-19 pandemic and associated economic pressure.

Within hours of the announcement, banks, their advocates, homebuilders, realtors, affordable housing and civil rights advocates railed against the move, drawing additional opposition from members of Congress and President Donald Trump.

Opponents of the proposal noted the price increase could have a significant impact on low- to moderate-income individuals by causing some loans to become high-priced loans, potentially pushing some of those borrowers out of the market. And, thousands of borrowers who did not lock in refinance rates could face unanticipated cost increases just days from closing.

Following weeks of pressure, the FHFA announced that implementing the refinance fee would be delayed until Dec. 1, 2020, giving borrowers a brief respite and opponents of the move more time to combat the idea.

That means our work is far from over. Banks must continue to urge our members of Congress to push the FHFA to exert its authority over Fannie and Freddie and block the increase. And to ensure our representatives in Washington do that, we must first ensure we have the right people in our corner.

Also, in August, CBA's Government Affairs Committee (GAC) voted unanimously to support incumbent U.S. Senator Cory Gardner. He has been a steadfast ally to the banking industry not only throughout his tenure in the Senate but previously in his service as a U.S. representative.
It is important to note that his challenger, former Colorado Governor John Hickenlooper, has been a friend to the industry, something of which CBA and bankers have not lost sight of.

Senator Gardner has, on numerous occasions, credited Friends of Traditional Banking (FOTB) for his victory.

For those who may be unfamiliar, FOTB was founded in 2012 by CBA and others and is a nonpartisan grassroots effort organized by bankers. Two Congressional races are selected to support each cycle, and bankers and others are urged to donate directly to those campaigns. Instead of spreading a little bit of money to many campaigns, FOTB seeks to focus a lot on a couple of critical campaigns.

As of press time, Senator Gardner was on FOTB's shortlist of potential funding recipients. FOTB is open to anyone, specifically bankers, bank directors, bank shareholders and local business and community leaders.

Which brings me to my final point. While the world has slowed down around us, bankers have been running full speed to support their customers and communities, and we're going to have to keep up our endurance as Election Day comes and goes and far into 2021 as Colorado's legislature and members of Congress return to their desks.

CBA has worked to restructure its now 8-year-old Center for Bank Advocacy Training Practicum to ensure that bankers' ranks can continue to become educated on industry and policy advocacy, even if COVID-19 prevents in-person education and advocacy.

If you haven't yet, I encourage you to learn more about the program. Many of CBA's board of directors and GAC members are alumni of the program; I'm among them. In my time with CBA, I have learned firsthand the invaluable impact banker advocacy can have on policy. Our voices as bankers are the most effective tool our advocates have to ensure a healthy and thriving environment for our banks and our customers today and in the future.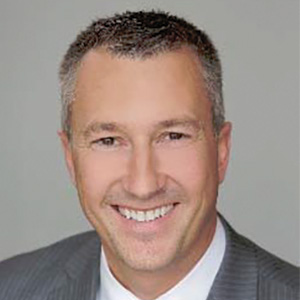 Nathan serves as Regional Vice President, responsible for leading teams that work with businesses in eastern Colorado and western Nebraska. His primary role is to fulfill client needs quickly and efficiently. He focuses on building relationships that last. In his experience, this is the best way to understand customer needs and to proactively help them meet their financial and life goals.